I love to surround myself with unique decorations that are related to my hobbies. Chess is no exception and the winter holidays are the perfect time to give and yes, receive these treasures. Personalized ornaments make amazing, inexpensive, quality gifts and are an excellent addition to any Christmas tree. Take a look at a few of my favorites...


Chess, a Cat and Mouse Game
Personalized Chess Full Moon Cat and Mouse Game Metal Ornament
Chess, a Cat and Mouse Game is my favorite for many reasons; it's my current chess theme, it looks amazing and I'm a fool for personalized. I'm Christmas wishing this one for my tree.

Cute Santa Kings with Gifts

Graduation, Class of... with Black Chess Pieces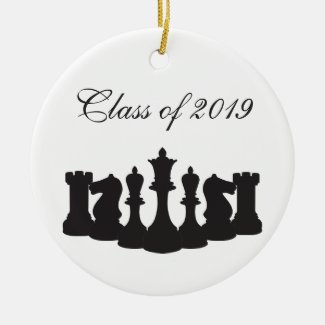 Personalized Chess Graduation Ornament
This is a perfect gift for any chess lover that has recently graduated from high school, college or any other schooling program.


White Chess Pieces on Blue Nebula Background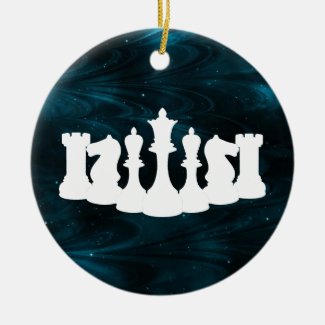 Personalized Blue Nebula Chess Ornament
This is a fun ornament for all chess lovers. The white pieces look other worldly on the blue nebula background.


King and Queen Chess Pieces in Love
These are perfect for chess players in love. There are two ornaments, one with black pieces and the other with white. They each can be personalized with their names and year.